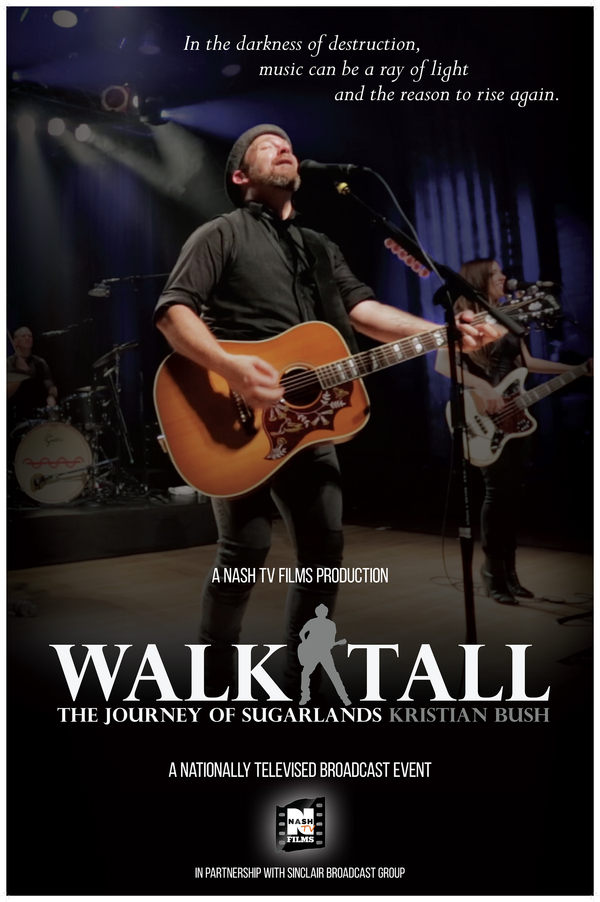 Aug 24
'Walk Tall: The Journey of Sugarland's Kristian Bush' Airs Nationwide in September
DVR Alert!
Walk Tall: The Journey of Sugarland's Kristian Bush -- a one-hour original documentary chronicling the life and career of our very own KB -- will be televised nationwide in September.
Check NashTV.com for a sneak peek, along with a specific list of air dates and times for Walk Tall!!
The special will air in 80 markets via the established platforms of Sinclair Broadcasting, the largest television broadcaster in the country, and its broadcasting partners. It's the debut of Cumulus Media's NASH TV Films, and we are so honored that they chose KB as their first featured artist.
"This is the story of my life and my career over the past twenty years – from my mother passing away to my divorce to the tragedy in Indiana – and the bands and the songs that came from those experiences," says Kristian. "I'm normally a private person, and this kind of conversation never comes easy to me. But if you're anything like me, sometimes life gives you challenges, and sometimes the only choice you have is how you react. This movie is the story of how I got here, and why I never give up."
"NASH TV Films are made to inspire and entertain," adds Walk Tall's director Stokes Nielson. "Not only for the 100+ million die-hard Country fans that are our base, but also for a global audience that has an insatiable appetite for powerful stories and real artistry. The amazing journey of Kristian Bush fits that bill perfectly."
Don't see your city listed at NashTV.com? Don't worry -- the full documentary will be available online after the broadcast!
With gratitude and excitement,
Team KB
'Southern Gravity' is now available in stores, on iTunes, and wherever digital music is sold!!
KB IS ON THE ROAD IN 2015! Click here to check out the dates announced so far, and come see us in your town!
Got something to say? We want to hear about it! Click here to visit the KB Forum!
Want news like this delivered straight to your inbox? Join KB's mailing list here.